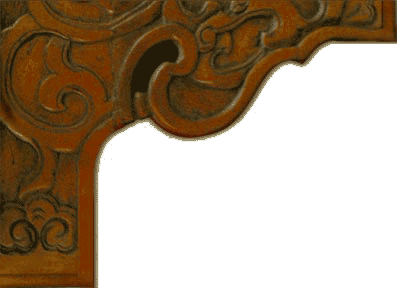 {www.JillSellsSanDiego.com}

{Meeting your real estate needs inSan Diego and beyond.}

Selling your home can be like parting with an old friend.  Your memories, the plants in the garden, this project or that one... they all combine together to make your house a home.  Selling a house, however, entails cleaning up and de-cluttering, so that your prospective buyers can envision THEIR children playing, their pictures on the wall, and their bank of memories unfolding.  

Preparation: Living in a house is not the same as preparing a house for sale.  Sometimes up to 50% of the furnishings and knickknacks should be boxed up and moved to storage.  The idea is to make the home-- its closets, rooms and cupboards-- appear inviting, roomy and spacious.  This is not possible if a buyer must step sideways to pass a clutter of furniture, or if the buyer doesn't dare open a cupboard or drawer for fear of an avalanche!  

To make your home show like a model, professionals are sometimes brought in. Here is a recent article in the Sacramento Bee Newspaper on 
"staging".
Here are some links that may help you make informed decisions about selling your home:

The I.R.S. tax regulations on home sales- 
here

STAGING:

Freshen up the home by painting walls a light, neutral color, such as antique white. Lighter colors appeal to a wider range of buyers and make each room look larger. 

Take a close look at the floor coverings in each room. If you have hardwood floors under the carpet, you will always make money by removing it, even if the floor is not in perfect condition. 

Allow as much light as possible to enter the room. Open up or remove all draperies, blinds, shades or other window coverings. 

Removing the clutter of everyday life - all utilitarian items, stacks of paperworks, toiletries, kitchen utensils, electronic equipment and television sets. 

Remove furniture from each room that does not go with the decor, such as items that stand out too much and items that are worn or of an unappealing color. 

Place the remaining room furnishings in a way that makes best use of the character of the space. A room should be balanced so that people do not focus on one particular piece of furniture. 

Now that you've removed the clutter from your home, adding some nice but inexpensive accessories will greatly elevate the perceived value of the home. 

Clean, clean, clean. Every crevasse within the home should be spotless and gleaming. Even your normal weekly cleaning can not come close to the quality of clean you need. 

You can't over spend on fresh plants and orchids, elaborate floral arrangements and landscape plants. All these provide a strong addition to the ambience you want to create. 

Go on vacation! The houses that sell for much higher prices are homes that do not have the slightly disheveled look which comes with showering in the morning and cooking dinner in the evening. Being gone also will lower your level of stress and make the house easier to sell. Think of it this way: Your vacation will actually make you money. 

Questions? Call me.  Jill Pettigrew 760/468-1144